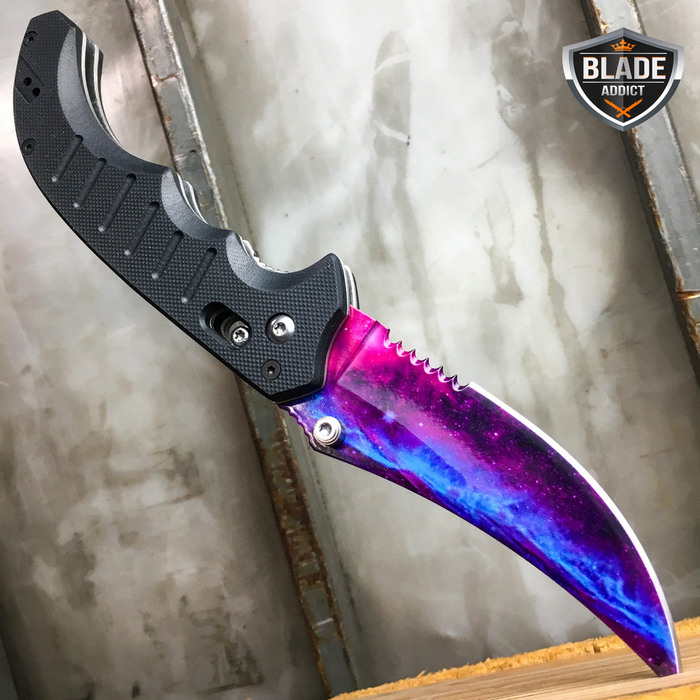 Many of us are used to lugging around handbags/backpacks that are an abyss of things that date back to days that are long forgotten. If you've been meaning to clean out the mess and reorganize the baggage you carry, make it a point to focus on only filling it with essentials. Among the list of things that can prove helpful to have with you at all times is a pocket knife.
You'll realize a pocket knife's usefulness regardless of whether you're someone who normally enjoys working with your hands, an outdoor explorer, or even if you are a regular person going about his/her everyday corporate job.
Make sure you check also our recommendations for pocket knives, or if you are looking for a high-end pocket knife, you can read our article about the best high-end pocket knife here: https://www.bestof.info/best-high-end-pocket-knife/
Why would you need a pocket knife?
They Are Great Utility Tools
With a pocket knife at your disposal, you'll always have a way to get rid of stray threads from clothes, cut packages or zip locks open, remove staples and cello tapes or sharpen pencils, and even slice fruit when you are on the go.
They Are Especially Convenient When Outdoors
If you're embarking on a hiking or camping trip, no matter how small-scale it is, packing a pocket knife will work in your favor. You can whip it out for tasks such as cutting rope, opening cans of foods or beverages, for whittling, or for peeling fruits/vegetables.
On a fishing trip? You can use your pocket knife to descale and cut up your catch. Adventurous enough to embark on a camping trip that extends onto several days? Get creative and use your pocket knife to trim your nails and maybe even cut your hair ends or tame your facial hair.
They Can Double As Protective Weapons
Depending on the type of pocket knife, you can use these tools to fend for yourself in cases of emergencies where another human/animal threatens your physical well-being.
How To Choose A Pocket Knife For Everyday Use – A Buyer's Guide
With umpteen variations of pocket knives available today, the question of the hour is, how does one go about selecting a knife that is perfect for them? To ensure you get exactly what you need, there are a couple of things that you should consider. Let us break things down for you.
The Size of a Pocket Knife's Blade
Blade size is important. If you're going to be carrying a pocket knife around with you, you want a smaller-sized blade which typically measures up to 6.90 cm (2.27 inches). Then there are medium-sized blades that can measure anywhere between 6.90 cm (2.27 inches) to 10.16 cm (4 inches). If you're looking for a pocket knife that is equipped to handle duties outside of everyday tasks (for outdoor activities), there are pocket knives with blades that are longer than 10.16 cm (4 inches).
The Number of Blades on Pocket Knives
Single-blade pocket knives are perfect multi-purpose tools for everyday use. They are typically ideal for small tasks like opening packages or slicing fruit. For a pocket knife that can be used for more than a single job, opt for multi-blade pocket knives. Want a pocket knife that has it all? Swiss army knives don't disappoint. They usually pack multiple tools such as saws, toothpicks, scissors, corkscrews, nail files, tweezers, can openers, and maybe even a magnifying glass.
The Weight of Pocket Knives
The whole idea behind a pocket knife is to offer you a handy tool that is easily portable. You can get pocket knives that are as lightweight as 75 grams. Because of their size and design, you can conveniently carry your pocket knife even in your pants or jacket pocket without any hassle.
The Materials of Pocket Knife Blades
Stainless steel continues to be the most popular material used to make blades because of its adaptability. However, it is important to note that the quality and type of steel varies. Some of the popular types of steel used to make pocket knife blades include:
CPM 3V, which is highly resistant to chipping and breakage
154CM, which comes with good edge quality and corrosion-resistance
440C which is rust-resistant
S30V, which was initially designed for making regular knives, and
M2
Other than stainless steel, pocket knife blades are also made of materials such as carbon (easy to sharpen), titanium (rust-resistant), and ceramic (resistant to corrosion and able to maintain sharpness for a long time).
The Materials of Pocket Knife Handles
This matters because you want a pocket knife that you can hold on to while working with it. Pocket knives with G-10 handles offer a secure grip and can be used even in wet conditions. Aluminum is also commonly used for pocket knife handles because of its lightweight and weather-resistant nature. Other materials include zytel (resistant to impact and abrasion), titanium (lightweight, corrosion-resistant, and durable), stainless steel, rubber (comfortable to hold), micarta, kraton (provides a secure grip), celluloid, and bone.
The Opening & Locking Mechanism of Pocket Knives
The popular opening mechanisms of pocket blades include manual-opening blades, switchblades (where the blade opens at the switch of a button/switch), and assisted-opening blades (requires a bit more force to open than switchblades).
When it comes to locking mechanisms, pocket knives typically feature a linear lock (simple and inexpensive), frame (secure), compression (easy to operate), lock back and axis (ambidextrous), and collar-locking mechanism.
The Price of Pocket Knives
Setting a budget is necessary even when it comes to something as simple as buying a pocket knife because trust us, there are knives that come with a hefty price tag! If you're looking for a simple pocket knife, there are ones that you can avail for just a dollar. The price of these tools also depends on their material and the number of blades the pocket knife comes with.
Accessories for Your Pocket Knife
To get the most use out of your pocket knife (in terms of durability and strength), you might want to show it some TLC. It doesn't take much. Simple steps such as cleaning your pocket knife with lubricants or oils or encasing it in pouches when it is not in use go a long way. You might also want to look into portable sharpening stones or polishes for your pocket knife.