Best Overall Bike for a 9 Year Old
Mongoose Title Elite 24 BMX Race Bike with 24-Inch Wheels in Black for Advanced and Returning Riders, Featuring Professional-Grade 6061 Tectonic T1 Biaxial Hydroformed and Butted Aluminum Frame
Most Popular Bike for 9 Year Old Kids
Dynacraft Tony Hawk Park Series 720 Boys BMX Freestyle Bike 24"", Matte Black
High Rated Bike for 9 Year Olds
Mongoose Title Junior BMX Race Bike, 20-Inch Wheels, Beginner to Intermediate Riders, Lightweight Aluminum Frame, Internal Cable Routing, Blue
Good Price
QIUSge Mountain Bicycles for Men Youth Women,20 Inch BMX Style Frame Children Bike with Water Bottle Bag Kettle Bicycle (White)
Best Overall Bike for a 9 Year Old
Mongoose Title Elite 24 BMX Race Bike with 24-Inch Wheels in Black for Advanced and Returning Riders, Featuring Professional-Grade 6061 Tectonic T1 Biaxial Hydroformed and Butted Aluminum Frame
Most Popular Bike for 9 Year Old Kids
Dynacraft Tony Hawk Park Series 720 Boys BMX Freestyle Bike 24"", Matte Black
High Rated Bike for 9 Year Olds
Mongoose Title Junior BMX Race Bike, 20-Inch Wheels, Beginner to Intermediate Riders, Lightweight Aluminum Frame, Internal Cable Routing, Blue
Good Price
QIUSge Mountain Bicycles for Men Youth Women,20 Inch BMX Style Frame Children Bike with Water Bottle Bag Kettle Bicycle (White)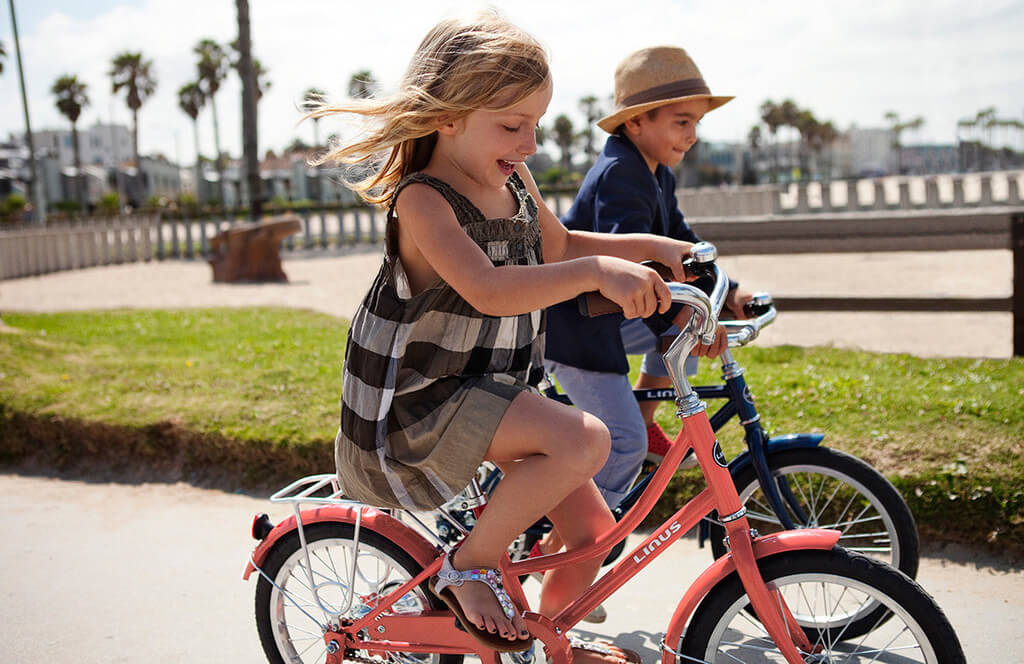 Bikes are one of the few fun yet healthy options for keeping kids engaged in today's world. Everything else is usually too healthy to be fun, or too fun to be healthy. What trade-off! Fortunately, biking and cycling remain a viable, fun-filled, and healthy activity for kids of almost any age. So, what size bike for 9 year old is ideal, you ask?
However, buying the right bike can get confusing, especially when your child is around 9-10 years old. Popular models of bikes are either too big or too small, and it can seem impossible to find the right model. We've got the most comprehensive guide to choosing the right bike based on your child's needs and requirements.
In this article, you can find some of the best bikes that are fit for 9-year-olds: https://www.bestof.info/best-bikes-for-boys/#Bikes_for_9-Year-Old_Boys
Starter Tips
When it comes to kids' bikes, the first thing you have to know is that you have to measure them by wheel size (as opposed to frame size for adults). Now, even after getting the wheel size right, your child's stand-over height and the height of the seat also factors in.
Also, different manufacturers may have varying degrees of stance and gap between these features. So, if a specific brand designs a bike for seven-year-olds, we know that it may not fit every seven-year-old. Some kids are smaller, while others grow bigger at the same age. So, choosing the right fit isn't as easy as picking a pair of pants. But with our guide, you'll be able to narrow down on the best bike for a 9-year old.
The Right Wheel size for a 9-year old
Unlike adult bikes, you have to choose kids' bikes based on their wheel size. And you measure this size by finding out the diameter of the wheel. The smallest dimensions are 12-inched wheels, and the bigger sizes go up to 26 inches, with multiple sizes in between.
If your child grows old enough to ride a 26-inch bike, they're big enough for regular adult bikes. However, you should know that some manufacturers make 'youth-size' or 'child-size' 26-inch bikes. These sizes are, however, not hard and fast rules. They can change depending on the child's physique and riding experience. For example, an experienced child may manage a bike that looks slightly bigger for his age. A beginner child may do better with a balance bike that looks small for his size. Mostly, there are estimations you have to make while choosing the right bike.
If your child is smaller and still trying to learn how to ride a bike, you can get balance bikes too. These bikes allow the child to learn body posture and stability. They can learn this without learning to peddle simultaneously. Balance bikes can come in sizes as small as 10 inches. But most balance bikes should be in the 12-inch or 14-inch category.
Choosing the right bike for your 9-year old is not just numbers and sizes, though. You need to get an approximate understanding of how well the bike will fit your child. The numbers on this chart are general approximations on the size of children. Remember, not all 9-year olds have the same height and size. But once you understand the numbers and values here, you should be able to narrow down on which size will fit your child.
Bike Size Table for Kids
| | | | |
| --- | --- | --- | --- |
| Wheel Size (inches) | Child's height | Approximate Age | Inseam (Inches) |
| 12 | 2'10" – 3'4" | 2-3 | 13 – 17 |
| 14 | 3'2" – 3'7" | 3-4 | 16 – 20 |
| 16 | 3'8" – 3'9" | 4-5 | 19 – 23 |
| 18 | 4'0" – 4'3" | 5-6 | 21 – 24 |
| 20 | 4'2" – 4'5" | 6-8 | 23 – 25 |
| 24 | 4'6" – 4'10" | 8-12 | 25 – 28 |
Once again, remember that a child may not strictly fall into any one category. For example, an 8-year old may be less than 4-feet tall and have an inseam of 18 inches. There are three categories here that can accommodate such a child. In such a case, you have to get the approximate size of the child's stance and choose the right wheel size.
The Child's Height and Inseam
The second and fourth categories in the table give you the information on the child's height and inseam. These are two necessary measurements to know if you want to get the right size for the child. As a parent, you can easily measure both the height and inseams of your child. But if you're someone looking for a gift, it's better to call the parents and ask these measurements first. If the gift has to be a surprise, you can say you're asking for sewing measurements.
If you're unfamiliar with inseams, it's just another word for the inside leg. First, take a pair of the child's pants that fit well. Then, measure the length between the crotch and the inner hem at the bottom of the pants. Once you get the correct measurements, note them down. You can, then, use the table given here to narrow down the right size for your child.
Examine the bike model you wish to purchase
Even after you've got all the measurements and numbers right, you'll need to take a closer look at the bike. Check out the specifications and see if the features will fit your child's needs. If your child can use a 16-inch bike, it doesn't mean that every 16-inch design will fit him/her perfectly. There are other things to consider, like frame height, seat adjustability, etc. The height of the standing bike may vary from brand to brand. Make sure you measure it with the inseam length of the child.
A bike's stand-over height is the height of the upper tube/bar of the bike. Usually, when your child is in a stationary stance, this tube will go between the legs. You have to make sure that the height of this bar/tube is less than the inseam length of the child. However, you don't have to worry about precise measurements here. A rough estimate of your child's height and the tube's height is usually enough. If the child's inseam length is slightly higher than the bar's height, it will allow them to maneuver around more comfortably.
When we talk about bike specs for kids, another essential feature to check is the height of the seat post. The ideal height for seat posts may vary depending on the type of bike you want. Based on your child's riding experience, you may choose from the following options. Remember, these are not exhaustive bike options. They can serve as starting points from which you can expand your options.
Balance bikes
Balance bikes are mostly tiny, pedal-less bicycles. These bikes allow the child to learn how to ride by using their feet to move forward. Here, the child does not have to learn to peddle and balance at the same time. It makes for more natural learning for the child and less worry for the parents too. For these models, the seat post should be well below the inseam length of the child. This length means the child should be able to plant both feet firmly on the ground, even while seated or standing over the seat post.
Pedal Bikes for beginners
If you're buying the child's first-ever pedal bike, try to get one whose seat post is about the same length as the inseam. The difference, if any, should not exceed 1 inch. This way, if it's the child's first pedal bike, he can still plant both feet on the ground.
Pedal Bike (regular)
If the child already knows how to balance and ride, then the seat post can be 1-2 inches higher. The child can ride the bike comfortably and still maintain balance on it. Even if it feels like they're losing balance, they can still regain posture quickly. The 1-2 inch difference will allow them to reach the ground on their toes.
Note: Regardless of the child's riding experience, do not choose a seat post beyond 3 inches. If the seat post is too high, the child will have trouble reaching the ground while seated. It will create more situations where the child can lose balance and tip over. Taking care of small specs can prevent a lot of unnecessary injuries.
Beyond frames and sizes
By now, we're aware of how crucial the bike's wheel size, frame, and seat posts are for the child. However, not all 9-year olds are the same size. Also, each child comes with different personality inclinations and energy levels.
While some 9-year olds may be more active, others may prefer keeping to themselves. It will be ideal if you can make these considerations before finally buying the bike. This will allow you to choose whether to let your child start with a balance bike or with training wheels. It will also help you choose between a seat post of a safer height or a higher model.
Ultimately, it's not just the bike that matters. It's also a combination of how you nurture the child's development as they learn to ride. Just make sure that you learn to spot these measurements and specs. They'll go a long way in giving your child an enjoyable, wholesome, and healthy biking experience.